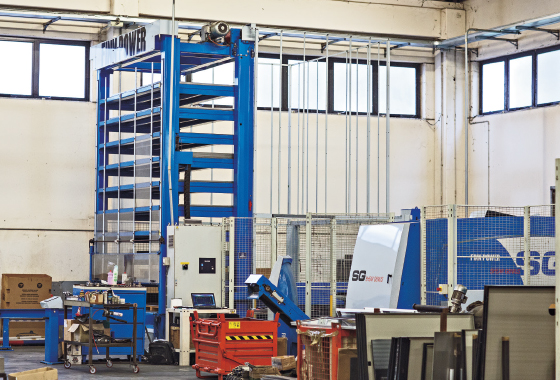 GGF was established in Treviso in 1985, a town 30Km north of Venice, where the company began to manufacture and sell professional catering equipment for both pizzeria's and restaurants. With encouraging feedback from customers and positive growth in both national and international markets, GGF soon becomes a market leader in its field.
Today, GGF has two establishments, one in Dosson di Casier, Treviso, and the other in Thiene, Vicenza, totalling in excess of 12.000sqm of space, enabling us to keep everything in house, from design, to engineering, to manufacture and finally the assembly of all our equipment. Due to considerable recent investment, we have been able to modernize our plant and speed up our manufacturing process, providing GGF with more flexibility and time to develop and create new exciting models.
START
1985
Company foundation and development of the first series of electric ovens, directed to the european market.
STEP 2
1990
The company transfers to the industrial area of Preganziol and develops the first gas ovens.
STEP 3
2003
Another transfer to a more appropriate site of 3000mq in the industrial area of Dosson; turnovers and reference markets increase.
STEP 4
2019
Increased production requirements call for another transfer to the new and current site of 8000mq not far from the previous one and always in Dosson.