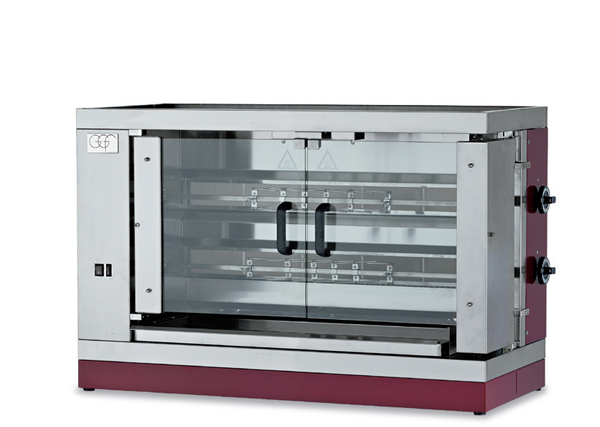 Our vertical gas chicken rotisseries allow to cook various types of food.
All the parts in contact with food are made of stainless steel. Different sizes models are available: from 2,3,4,6 and 8 axles. Finely finished gas burners and a tough mechanical transmission make this product one of the most reliable on the market.
All our rotisseries are yearly certified and pass strict control tests.